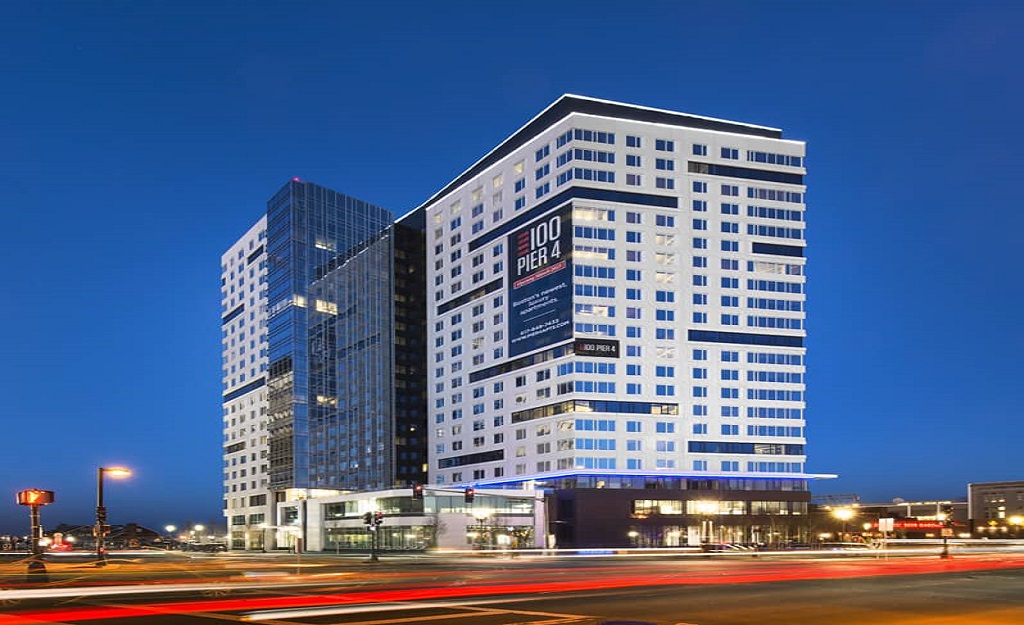 100 Pier Four Blvd., Boston, MA 02210
Building Details:
Neighborhood: Seaport
Development Type: Luxury Rentals
Stories: 21
Number of Units: 369
Uses: Mixed Use
Building Type: High Rise
Price Range: See Below
Year Built: 2015
Unit Information
1 Bedroom (682-856 sq. ft.) starting at $3,491
2 Bedroom (830-1,326 sq. ft.) starting at $3,75
Amenities:
Garage Parking
3rd Floor Outdoor Pool
Resident Lounge
Business Center
Pet Friendly
Fitness Facility
Yoga and Spin Studio
Water Views
Ocean Prime
Description:
100 Pier 4 is the epitome of eat, work, play in the Seaport District….