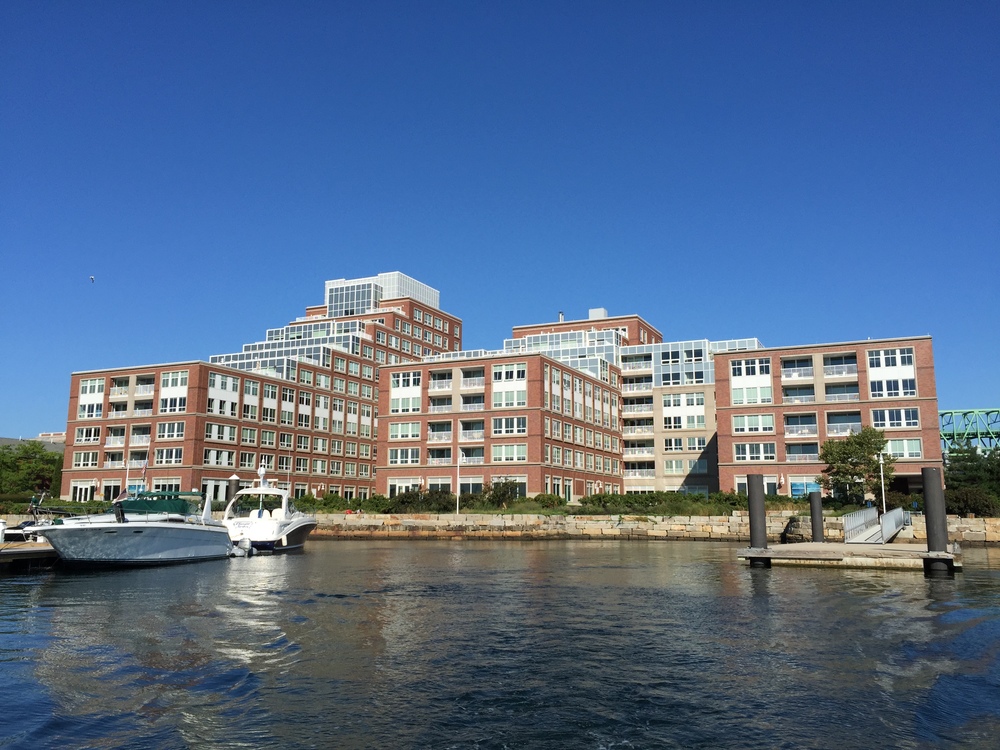 250 1st Ave., Charlestown, MA 02129
Building Details:
Neighborhood: Charlestown
Development Type: Luxury Rentals
Stories: 11
Number of Units: 224
Uses: Luxury Residential
Building Type: Mid Rise
Price Range: See Below
Year Built: 2007
Unit Information
Studio (560 sq. ft.) starting at $2,360
1 Bedroom (618-947 sq. ft.) starting at $2,720
2 Bedroom (867-1,318 sq. ft.) starting at $3,000
Penthouse (1,679-2,252 sq. ft.) starting $5,360
Amenities:
Garage Parking
24-Hour Concierge
Rooftop Terrace
Waterfront Park
Pet Friendly
Water Taxi
Business Center
Fitness Facility
Description:
Harborview at the Navy Yard….