150 West Broadway, Boston, MA 02127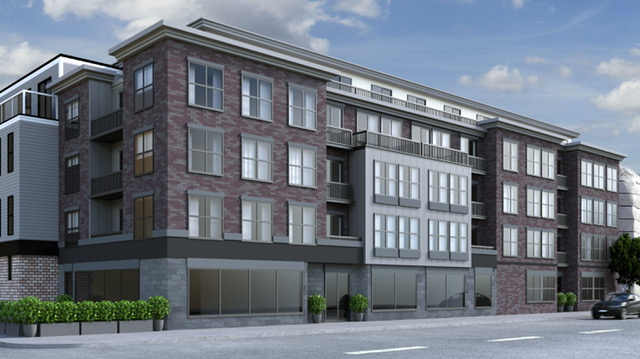 Building Details:
Neighborhood: South Boston
Development Type: Luxury Condos
Stories: 5
Number of Units: 30
Uses: Mixed Use
Building Type: Mid rise
Price Range: $750,000+
Year Built: 2017
Unit Information
– 2 Bedroom
– 3 Bedroom
Amenities:
– Garage Parking
– Elevator
– Common Terrace
– Ground-Level Commercial Space
Description:
Currently under construction, 150 West Broadway will consist of 30 luxury condos, 33 on-site parking spaces, an elevator and common terrace perfect for entertaining and grilling. 150 West Broadway is in an ideal location, located just two blocks from Broadway Station with many exist-ing residential and commercial buildings going up in the area, this section of West Broadway is ripe for an exciting revitalization. Steps to restaurants, the South End, Whole Foods and more!