55 India St., Boston, MA 02110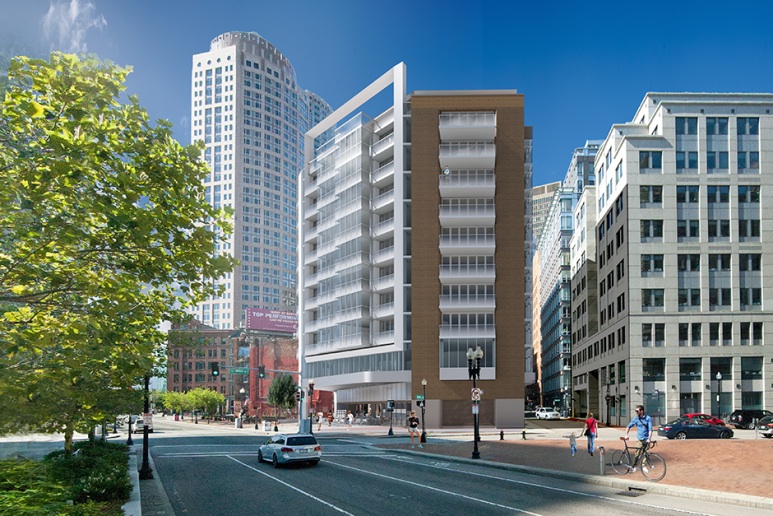 Building Details:
Neighborhood: Downtown
Development Type: Luxury Condos
Stories: 12
Number of Units: 44
Uses: Mixed Use
Building Type: Mid-Rise
Price Range: $1,000,000+ (estimated)
Year Built: 2017-2018
Unit Information
– 1 Bedroom
– 2 Bedroom
– 3 Bedroom
– Penthouse Duplex
Amenities:
– Ground-Level Restaurant
– Bike Storage
Description:
55 India in Downtown Boston will border the Rose Kennedy Greenway. Situated directly across from Boston Harbor in one of Boston's most desirable neighborhoods, 55 India will consist of 44 luxury condos ranging from 600 to 1,500 sq ft. 55 India will be made up of 24 One bed, 11 Two bed, 9 Three bed and Penthouse Duplex units. Each unit will have storage for one bike. On-site parking will not be offered.