99-111 Sumner St, Boston, MA 02128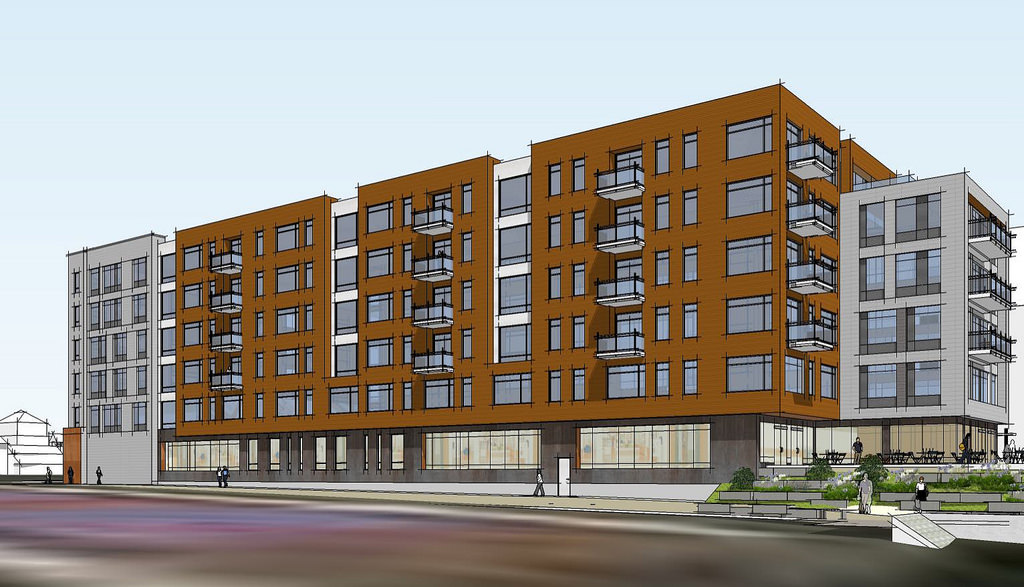 Building Details:
Neighborhood: East Boston
Development Type: Luxury Condos
Stories: 6
Number of Units: 119
Uses: Mixed Use
Building Type: Mid Rise
Price Range: $500,000+ (estimated)
Year Built: 2018-2019
Unit Information
– 1 Bedroom
– 2 Bedroom
– Penthouse
Amenities:
– Private Elevated Courtyard
– Fitness Facility
– Lounge Areas
– Outdoor and Covered Parking
– Bike Storage
Description:
Hodge Boiler Works is an approved waterfront mixed-use development featuring 119 luxury condos with over 7,200 square feet of ground-floor publicly-accessible waterfront work share space. Resident amenities at Hodge Boiler Works will include a 5,045 square foot private elevated courtyard with grilling areas, fitness and wellness spaces, lounge areas and small function spaces. 83 resident parking spaces will be located underneath the building; a total of 147 bicycle storage spaces will be located on site.