65 Lewis Street, Boston, MA 02128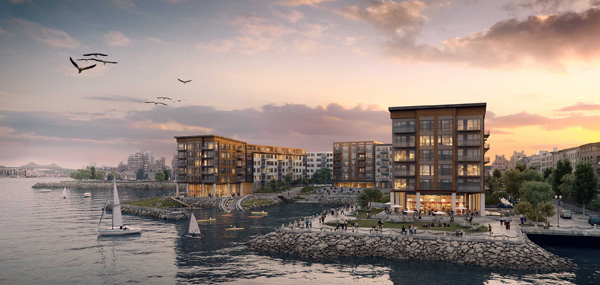 Building Details:
Neighborhood: East Boston
Development Type: Luxury Condos
Stories: 6
Number of Units: 80
Uses: Mixed Use
Building Type: Mid Rise
Price Range: $600,000+
Year Built: 2018
Unit Information
– 1 Bedroom
– 1 Bedroom + Den
– 2 Bedroom
Amenities:
– Elevator
– Garage Parking
– Harborwalk
– Kayak Launch
– Water Taxi
– Fitness Facility
Description:
Slip 65 currently under construction at Clippership Wharf on East Boston's waterfront. The planned development will include two phases. The first phase will construct three buildings, two buildings will consist of 284 apartments and one will consist of 80 condos. The second phase will be 114 residential units, either condos or apartments. The development will also include 30,200 sq ft of retail space and four acres of open space, including a Harborwalk. 300 garage parking spaces will be provided to residents with an additional 20 spaces for public use. The 12-acre Clippership Wharf site sits along the Boston Inner Harbor near the Maverick MBTA Blue Line station, offering sweeping views of the Boston skyline from Charlestown to South Boston. The plan calls for a Harborwalk, beach area and floating dock where pedestrians can launch kayaks – and where neighbors can be reintroduced to a natural shoreline.
The development is one of many popping up along East Boston's waterfront. East Boston appears to be the next "IT" neighborhood following the footsteps of Somerville and the Sea-port/South Boston.