43 Westland Ave, Boston, MA 02115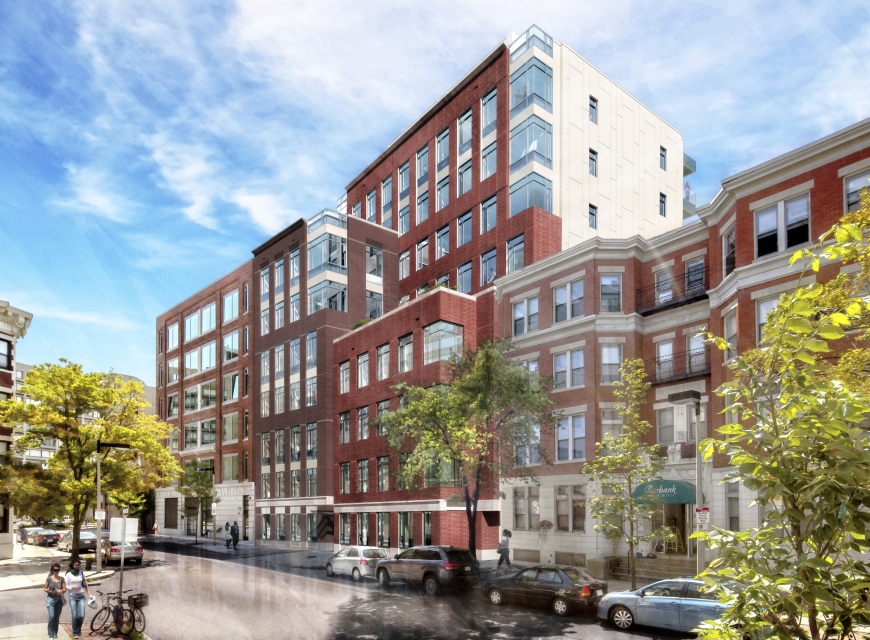 Building Details:
Neighborhood: Back Bay
Development Type: Luxury Condos
Stories: 6
Number of Units: 83
Uses: Luxury Residential
Building Type: Mid Rise
Price Range: $749,000+
Year Built: 2016
Unit Information
– 1 Bedroom
– 2 Bedroom
– 3 Bedroom
– Penthouse
Amenities:
– Garage Parking
– 24 Hour Concierge
– Club room
– Fitness Center
– Bike Storage
– Community Terrace
Description:
Located at 43 Westland Avenue, in the heart of Boston's Cultural District, Symphony Court is a complete renovation of a brick and limestone building built in 1910 and the construction of a brand new building -now under construction at 44 Burbank Street. Completed in 2 phases, this landmark property will be transformed into 83 contemporary condominiums with ground floor garage parking. The property will highlight thoughtful design that emphasizes high ceilings, open layouts and oversized windows providing abundant natural light throughout each exquisitely appointed floor plan. The building is designed to achieve LEED Silver certification. Amenities will include a full time building attendant, club room, fitness center, bike storage and community terrace.