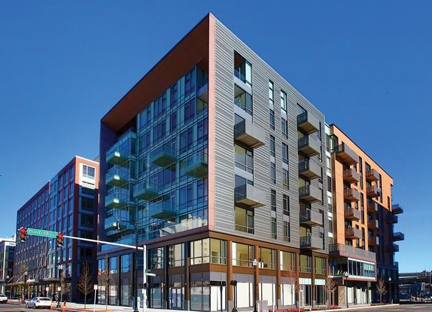 32 Traveler St., Boston, MA 02118
Building Details:
Neighborhood: South End
Development Type: Luxury Condos
Stories: 8
Number of Units: 77
Uses: Mixed Use
Building Type: Mid Rise
Price Range: $600,000+
Year Built: 2015
Unit Information
Studio
1 Bedroom
1 Bedroom + Den
2 Bedroom
3 Bedroom
Amenities:
Garage Parking
24-Hour Concierge
Club Room
Sky Deck
Fitness Facility
Ink Block Pool
Description:
Sepia at the Ink Block in Boston's South End is the game-changing luxury condo building completed in 2015. Made up of 77 units with a mix of studio, 1 Bedroom, 2 Bedroom and 3 Bedroom floorplans, Sepia sold out 9 months before completion. Sepia is ideally located with direct access to the brand new Whole Foods at Ink Block along with ground level restaurants Bar Mezzana, Fuji and a brand new bar/lounge, Bottled in Bond, courtesy of the Dropkick Murphys. Sepia regularly has re-sale units available.