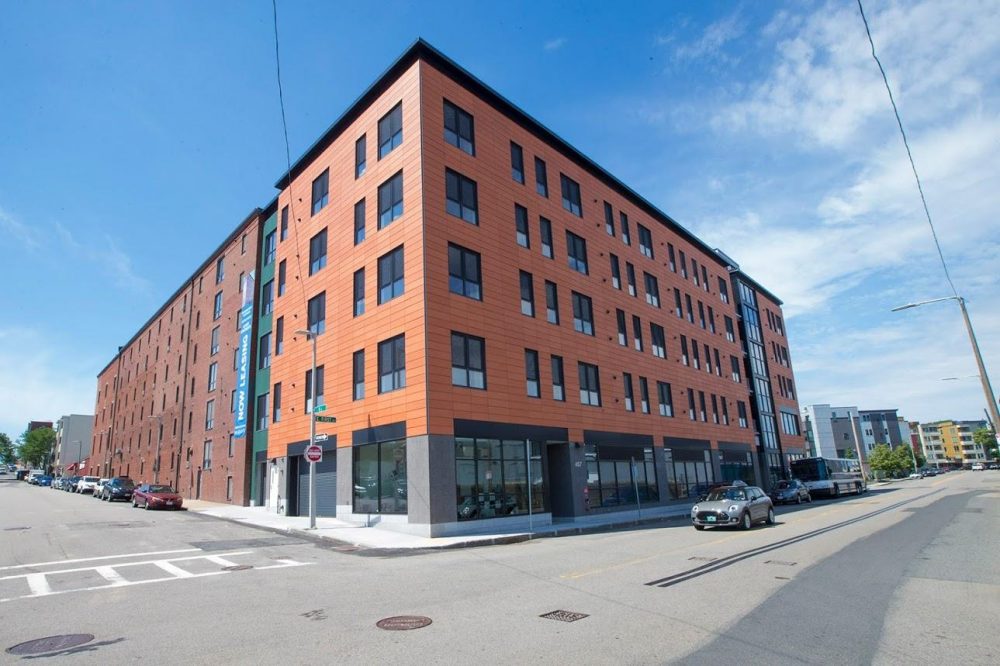 The Distillery
455 East First St., Boston, MA 02127
Building Details:
Neighborhood: South Boston
Development Type: Luxury Rentals
Stories: 6
Number of Units: 68
Uses: Mixed Use
Building Type: Mid Rise
Price Range: See Below
Year Built: 2017
Unit Information
Studio (600 sq. ft.) starting at $2,250
1 Bedroom (750-1,000 sq. ft.) starting at $2,750
2 Bedroom (1,060-1,410 sq. ft.) starting at $3,530
Amenities:
Outdoor Parking
Roof Deck
Outdoor Space
Elevator
Description:
The Distillery, located at 455 East First St. involves the redevelopment of a 175-year-old South Boston rum distillery. The whopping 179,384 sq. ft building will soon contain 68 loft-style residential units. Included is a mix of artist live/work, an art gallery, greenhouse, retail space, and 123 garage parking spaces. The existing distillery will continue to be preserved. Designed with Icon Architects, it will ultimately include artist live/work studios, loft style residences, underground music practice rooms, an open courtyard venue for performances, a restaurant, a market, a greenhouse, galleries, retail space, an artist residency program, rooftop gardens, open green space, and public artworks.
The new Distillery Building will use approximately 10% of the energy of a typical new building. Passive House, a comprehensive system for designing radically energy efficient buildings from the ground up, is the design system being utilized for the project. The Distillery project will be Passive House certified and will be the largest project of its kind in the United States.
Sorry we are experiencing system issues. Please try again.