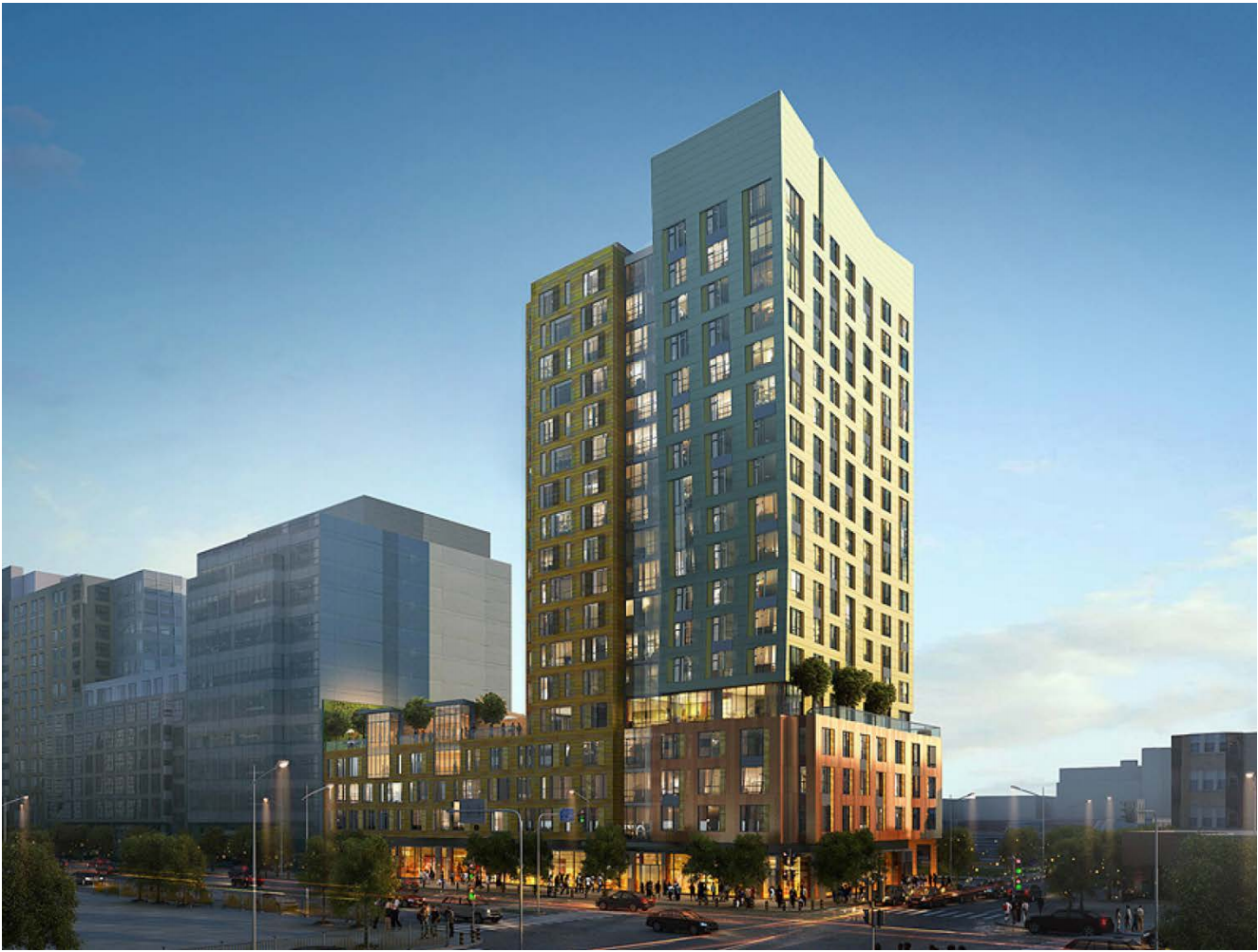 1350 Boylston St., Boston, MA 02215
Building Details:
Neighborhood: Fenway
Development Type: Luxury Rentals
Stories: 17
Number of Units: 212
Uses: Mixed Use
Building Type: High Rise
Price Range: See Below
Year Built: 2016
Unit Information
Studio (439-503 sq. ft.) starting at $2,485
1 Bedroom (637-743 sq. ft.) starting at $3,217
2 Bedroom (847 sq. ft.) starting at $4,680
3 Bedroom (1,120 sq. ft.) starting at $5,683
Amenities:
Garage Parking
24-Hour Security
Resident Lounge
Fitness Facility
18th Floor Sky Deck
Pet Friendly
Pet Spa
Bike Storage
Description:
The Harlo at 1350 Boylston in the Fenway, will span 17 floors with approximately 196,500 square feet anticipated to contain approximately 7,008 square feet of ground floor retail and 212 rental apartments. 105 parking spaces will be located in a below-grade garage. The ground level houses Tatte Bakery, Oath Pizza and Cava Mediterranean Grill.
Amenities at The Harlo include a residents' lounge with billiards, private work space available for reservation, private dining area, 18th Floor Sky Deck with views of downtown Boston and Fen-way Park, 5th floor terrace with BBQs, canopies and a fire pit, fitness center, yoga terrace and boxing bags.