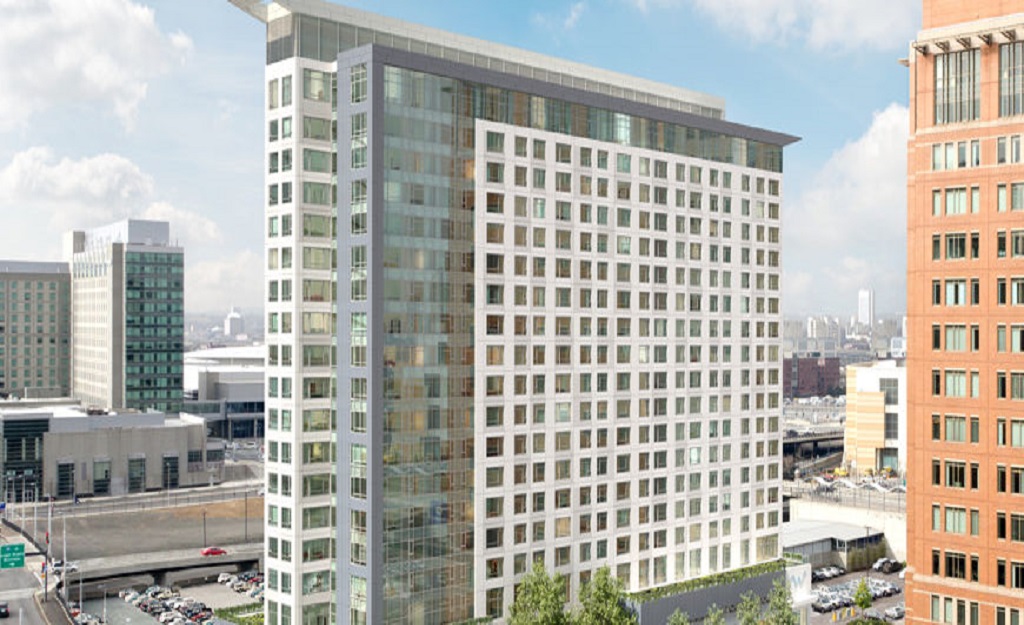 505 Congress St., Boston, MA 02210
Building Details:
Neighborhood: Seaport
Development Type: Luxury Rentals
Stories: 20
Number of Units: 278
Uses: Luxury Residential
Building Type: High Rise
Price Range: See Below
Year Built: 2014
Unit Information
1 Bedroom (587-718 sq. ft.) starting at $2,681
2 Bedroom (1,058-1,144 sq. ft.) starting at $3,651
3 Bedroom (1,349 sq. ft.) starting at $5,022
Amenities:
Garage Parking
Rooftop Terrace
Fitness Facility
Bike Storage
Pet Friendly
Outdoor Dog Run
Business Center
Description:
From exquisite apartments to alluring amenities, Waterside Place gives you the perfect space to make the most of Boston living. The Seaport District is full of dining and entertainment options that are just a short walk from Waterside Place. When you pair it with the spectacular views of the harbor and Boston skyline, it's simply an amazing place to live. Imagine stylish, spacious living spaces with high-end features, spectacular views and impressive amenities in an exciting neighborhood full of trendy restaurants, museums and businesses. Waterside Place will bring premier apartment living to this dynamic urban waterfront area.